In 2014, I found my bio-family after a lifetime of searching. The more I learned, the more I thought, "Damn, this sounds like a musical."
I spent two years working alone on the script. Then composer and musical director Miriam Kook became my collaborator on this project. In June 2018 we had our staged our first reading before 300 people in Ellicott City, MD, with the help of Conni Ross and Silhouette Stages. After nine more months revising script and music, there was a second staged reading at Dorchester Center for the Arts on Maryland's Eastern Shore. Here are some photos from these readings, featuring the generous and talented cast of Debbie Mobley, Rachel Kohen, Vanessa Kinzey, Ande Kolp, Ronnie Clarke, Gary Grabau, Larry Komrower and Jason Guerrero.
Click these links to look at videos and more photos or to read the synopsis and script of M.O.M. through New Play Exchange.
And listen to some audio clips: Didn't Want to Know, Adopted, Nearer Than I Knew, Manhattan, Starts With a Stone, Disney Movie/Conspiracy, Ancestry Dot Com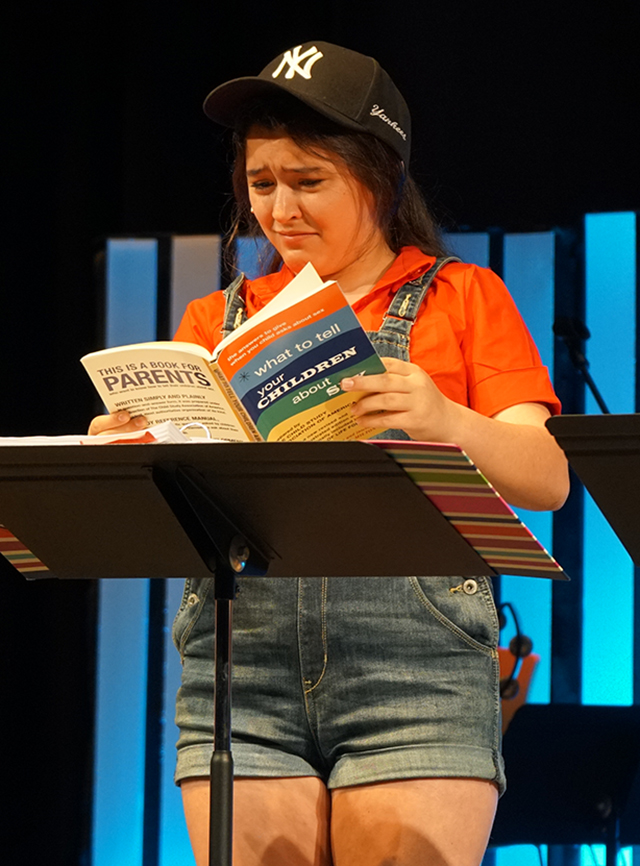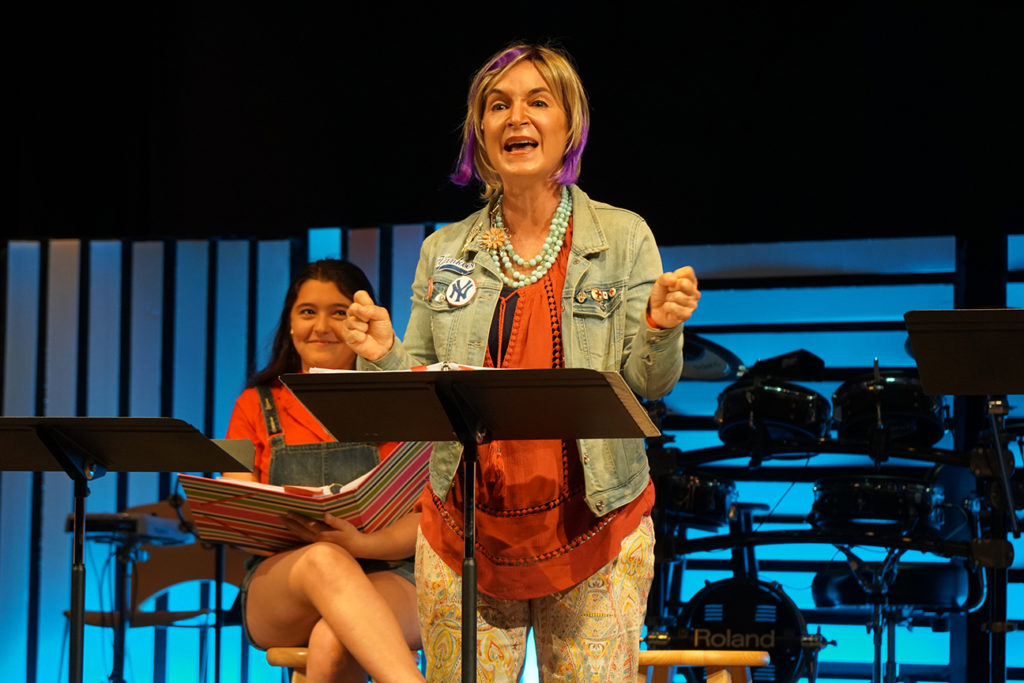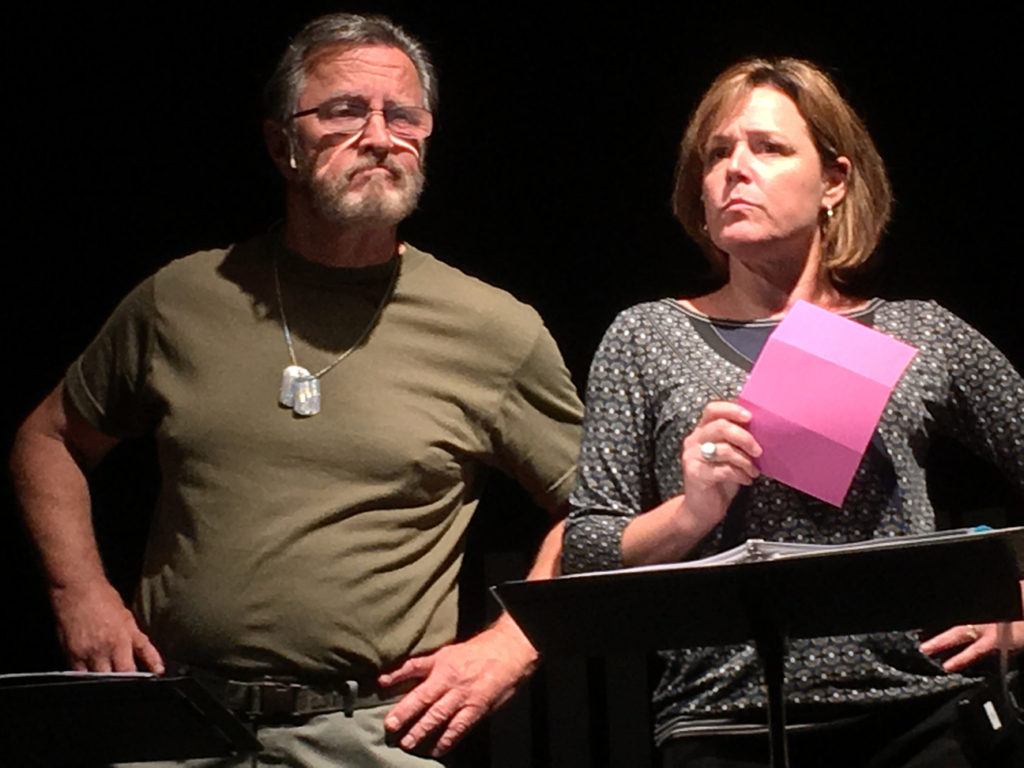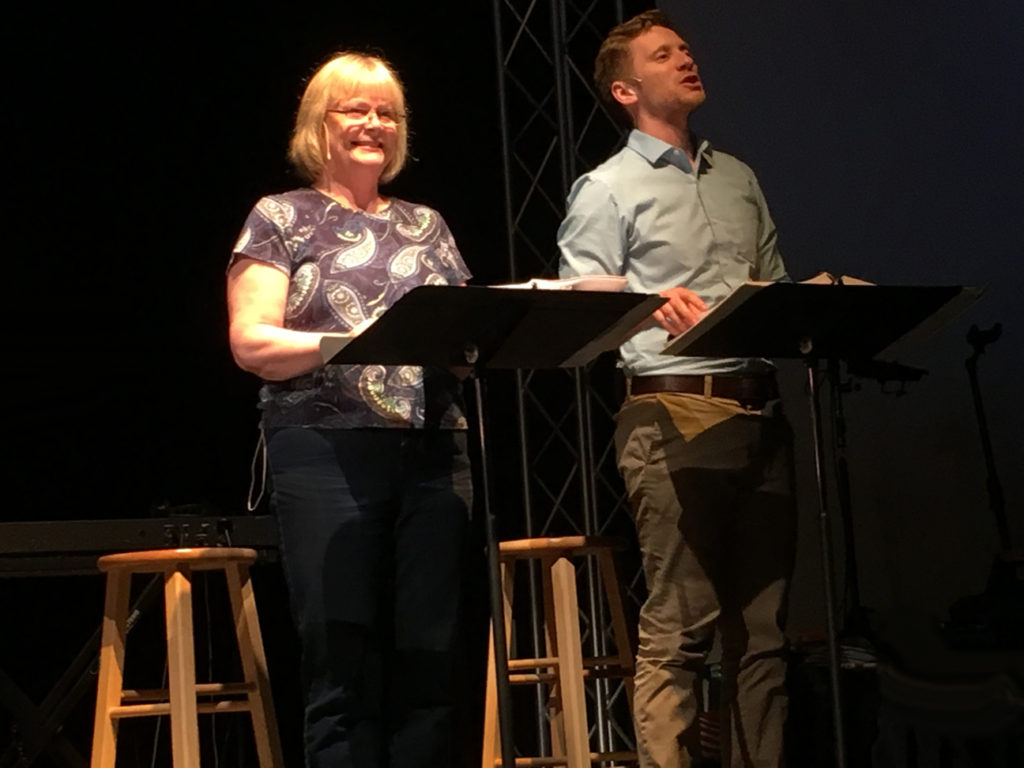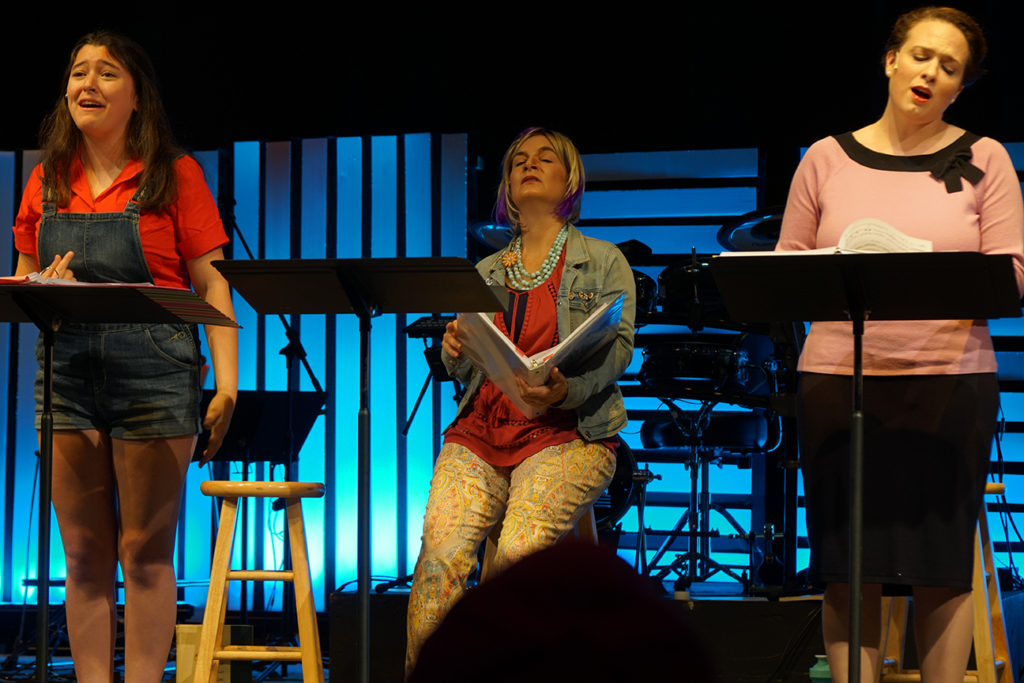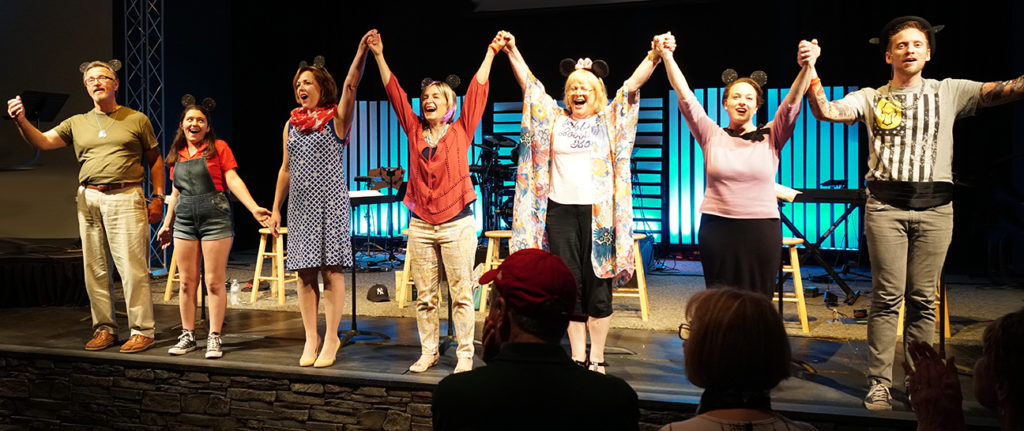 M.O.M. Feedback
Following the staged readings of MOM 1.0 (2018) and MOM 2.0 (2019), we sent out surveys to the 350 combined people who came to see. We asked specific questions concerning characters, scenes and songs as well as for general comments. Here are some of them.
I just saw MOM 2.0! I thought it was great last time, but what you have now is even better! I loved the new songs and new scenes and the characters are more developed than previously. I can't wait to see what happens next with MOM!"
Just about everyone knows someone who was adopted, has given a child up for adoption, or has adopted a child. Walk through the life of an adoptee, from childhood to adult, as she dreams of what could be, finds out what the reality of life was in the family she never had, and adjusts to the news as her birth family is revealed to her. I loved this play!"
I am SO AMAZED & INSPIRED by your creative team and the story you are sharing… I am SO impressed and could really see the vision of this thing being professionally mounted."
This is the story of a woman who seeks to learn the truth about her roots and in her journey she not only learns about her family but discovers a lot about herself."
"I loved every moment of it."
In this age of internet search capabilities, MOM is an incredibly timely story of one woman's search for her biological family, her past and ultimately, herself — the desire to feel connected. It is a realistic look at the happy and unhappy aspects of that process."
What a great story and the music was outstanding. I can imagine how great it would be with a full production!" 
"There are things about this play and this family that everyone can relate to. You will walk away from it, but you won't stop thinking about it."
My Other Mother tells the story of how we struggle with who we are based on our family history and the impact of choices made by our family members and ourselves."
Thank you for sharing such a personal story. It makes one reflect on one's own place in the family and how our biological roots affect our personalities." 
My Other Mother is a universal story that anyone can relate too. We all have a family that we are born into, and one that we have the power to choose for ourselves. MOM speaks to that truth in all of us. It teaches us that rage can be powerful, but love, of friends, family, and yourself, is ever mightier."
A sensitive, thoughtful, heartwarming portrayal of family dynamics."
MOM is a wonderful story that teaches you about yourself and the world we live in. It deals with real problems and real people and is something I could see being on a Broadway stage one day."
This play is too big to keep local. Can imagine it on a Broadway stage and beyond! The story is terrific."